February 22nd, 2006 by Mike
I came across this article on SheldonBrown.com, its a "step by step walkthrough of fixed-gear conversion issues."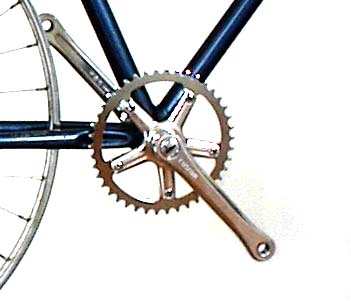 Choosing a bike

If you are looking for an inexpensive way to get into fixed gear riding, you may want to consider starting with an older road bike.

If you are not sure what to look for, see Sheldon's article Fixed Gear Conversions., the "Frames for Fixed Gear Conversion" section.

Also, if you are not sure how to determine if the bike fits you, please read Sheldon's article on bike fit. And some additional thoughts for conversion useage.

Warning: Fixed-gear riding is habit forming, and once you get hooked, you are likely to want to upgrade to a better fixer!
Check out the rest of his article on converting your old bike to a fixed gear bike.