May 2nd, 2005 by Guitar Ted
April 30th was the big day. I raced in the Beginner Male, 27-34. There were 7 of us total in my age group but tons of racers overall.
The course covered about 7.3 miles of rough terrain complete with single-track, rock beds, and vomit inducing climbs.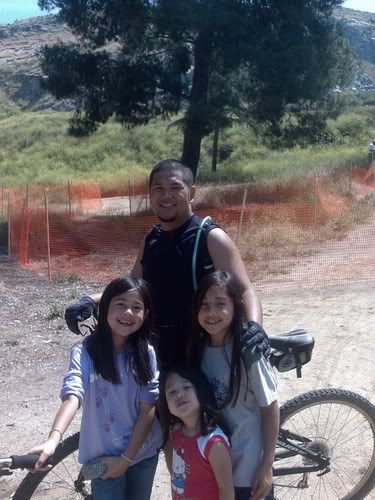 I began the morning with a pre-race warm up and headed up the first major hill to get the legs circulating.
When it was time for the race, all the beginners, men, women, and children lined up and as soon as the horn blew, we were off!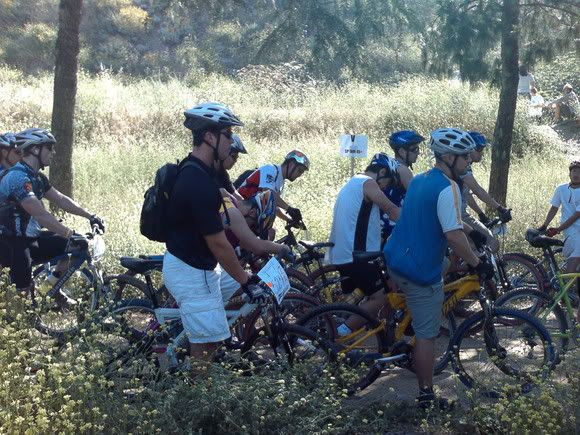 This race was harder than my first one that I did in October called the Fat Tire Classic. It seemed like the course kept asking me what I was doing trying to race. This was a hard trail to ride by itself but during a race it was even more difficult because of all the pressure I had to perform.
Some of the Pro and Expert guys that had to do 3 laps out lapped me and it really inspired me to want to be like them. These guys were superhuman with robotic abilities to climb and muscle through the course.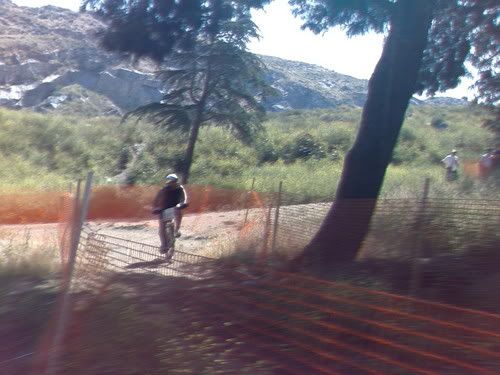 Towards the end of the course, I radioed in my wife letting her know that I was coming in. It was great to see my kids on the side lines cheering me on. They kept saying, "Go Daddy! Yeah!" Then seeing my beautiful wife was such a great feeling since for the past hour I was starring at all the ugliness of the dirt, rocks and bugs.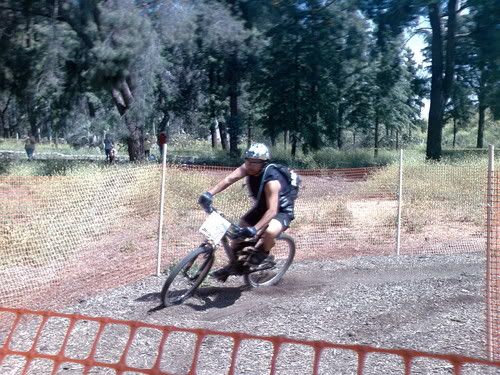 So here I am coming around the corner ready to pass the finish line thinking, "FINALLY!" Once I crossed the finish line, there was a great sense of accomplishment knowing that I finished strong. I saw the guys that were in my age group and found out that most of them came in under an hour, more like 42 mins and 55 mins. But I came in 7th out of 7 at about an hour.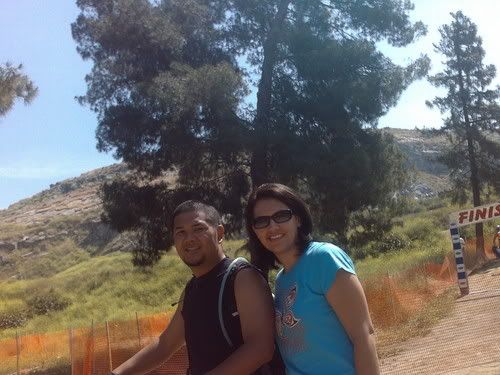 Even though I was 7th in my class, I still felt good that I finished strong and that I completed the race. I did want to thank my sponsors, HR Consulting, Partch Technology, and last but not least InternetzoneI.